The Railholiday Green Page
Also on this Page: Communication | Carbon Offsetting Options

|
Heating with Wood
|
Food and Drink
|
Natural Gardens and Ecological Growth
|
In the Office
|
Public Transport and Travel
|
Recycling and Waste
|
Social and Charity Work
|
Sustainability
|
Awards
|
Looking Forward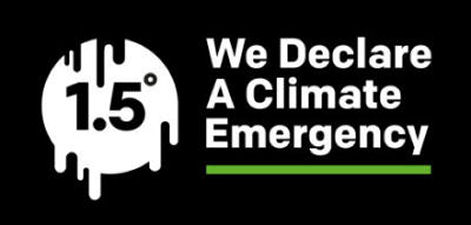 We try and run Railholiday as sustainably as possible. On this page we show what we and our guests are doing to bring this about. If you would like to know a little more about our journey to sustainability, please follow this link to our story.

As a company we have declared a Climate Emergency, and will endeavour to do all we can to minimise our impact on the environment.

Communication
We believe information is a powerful tool against climate change. We are committed to share our ideologies by:
Carbon Offsetting Options
We offer options to offset your holiday carbon use. For £25 we will plant a tree for you in one of our sites, or create and maintain three metres of wildlife hedge. Have a look at our carbon offsetting page to see what our guests have funded.

Come by train, bus, bike, sailing boat or on foot (all of these are possible, both St Germans and Hayle in Cornwall are well connected) and we will knock £50 off your holiday!



Energy
We have been on green energy tarrifs from when they first became available, and constantly review who is offering the greenest energy. However all energy comes at a cost, so we also strive to keep energy usage to a minimum. We hope when you stay you will help us to be green by turning down the heaters and turning the lights off when you go out. In return we will continue to prioritise and monitor our energy usage. Here are a few things we do;
Heating with wood
With ten acres of woodland it makes sense to heat our carriages with wood to help reduce energy use in winter. We've invested a lot into wood fuel in the last couple of years, buying a state of the art wood burning biomass system to heat all the carriages on the new site. At the moment Mevy and Millpool have very effective central heating powered by the biomass boiler. We have also installed a wood burner in the Travelling Post Office as well as the Old Luggage Van. There is an added bonus for us - year round warmth means happy guests! (And there is something rather wonderful about snuggling up to a fire after a bracing walk around the countryside...). All our wood fuel is seasoned under cover until its moisture content is below 20% to ensure that it burns cleanly and creates very little smoke.

Food and Drink
With Lizzy's dad having a small holding growing cobnuts, walnuts and Cornish varieties of apples for apple juice, we know all about what goes into making quality local food, and couldn't imagine offering our guests anything other than the best. Therefore all the food and drink in our welcome packs is sourced locally. Typically we may provide;

Natural Gardens and Ecological Growth
Lizzy admit's to becoming a bit of a garden fanatic, ready to bore anyone with information on positive pollinator planting and organic gardening methods. The farming background is coming in handy! However we have discovered that a green approach to gardening really works and we are proud of our beautiful gardens; we have won Caradon in Bloom's award for the most wildlife friendly garden for several years. You can see more about our approach to gardens on our Gardens page or read our Wildlife Blog.

In the Office
Good practice starts at home, and in the Railholiday office this is no exception, so we:

Public Transport and Travel
Here at Railholiday we strongly believe in the joys of public transport, and for this reason have chosen sites for our carriages beside working railway stations. Lizzy is chair of the St Germans and Area Public Transport Users Group and regularly attends transport planning forums. In order to encourage our guests to escape the queues and enjoy the countryside by catching the train, bus, walking or cycling we:

Recycling and Waste
We recycle on a grand scale, taking derelict carriages and giving them a new lease of life, using wood from our own woodland wherever possible, local labour and craftspeople. We are rather proud of the end result. Here is a little information on how our guests help too.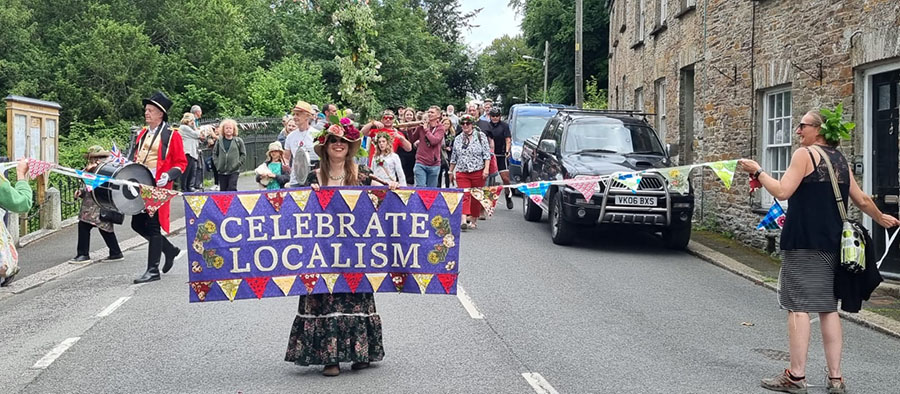 Social and Charity Work
Having been in the village for thirty years, and Lizzy for considerably longer, we are quite use to stepping in to play music for events, building display boards, balancing books, making rafts, trees and giants, and all the other fun things that make village life. We also actively play a part in the wider railway community. Here are a few of the ways in which we are involved;

Sustainability
The premise for the Railholiday idea is one of sustainability - converting redundant coaches and giving them a new lease of life, and in many cases saving them from being destroyed. We are careful to keep as much original material as possible, and wherever possible use salvaged material in the conversion work. In addition, we also:

Our Awards
We began applying for awards several years ago, and have found the application process enormously helpful in greening our business and would highly recommend anyone wishing to become more sustainable to apply. The feedback has been so useful to us. Visit our Awards Page for more information.
Looking forward
We were quite pleased to find that our list of things to do in the future of two years ago has been pretty much completed. However there are always ways in which we can improve; the more we do, the more this seems to be. It is our intention to continue greening our business. Our targets for the medium and long term are now;